HOW I STARTED MAKING LEATHER SHOES
02/07/20 06:53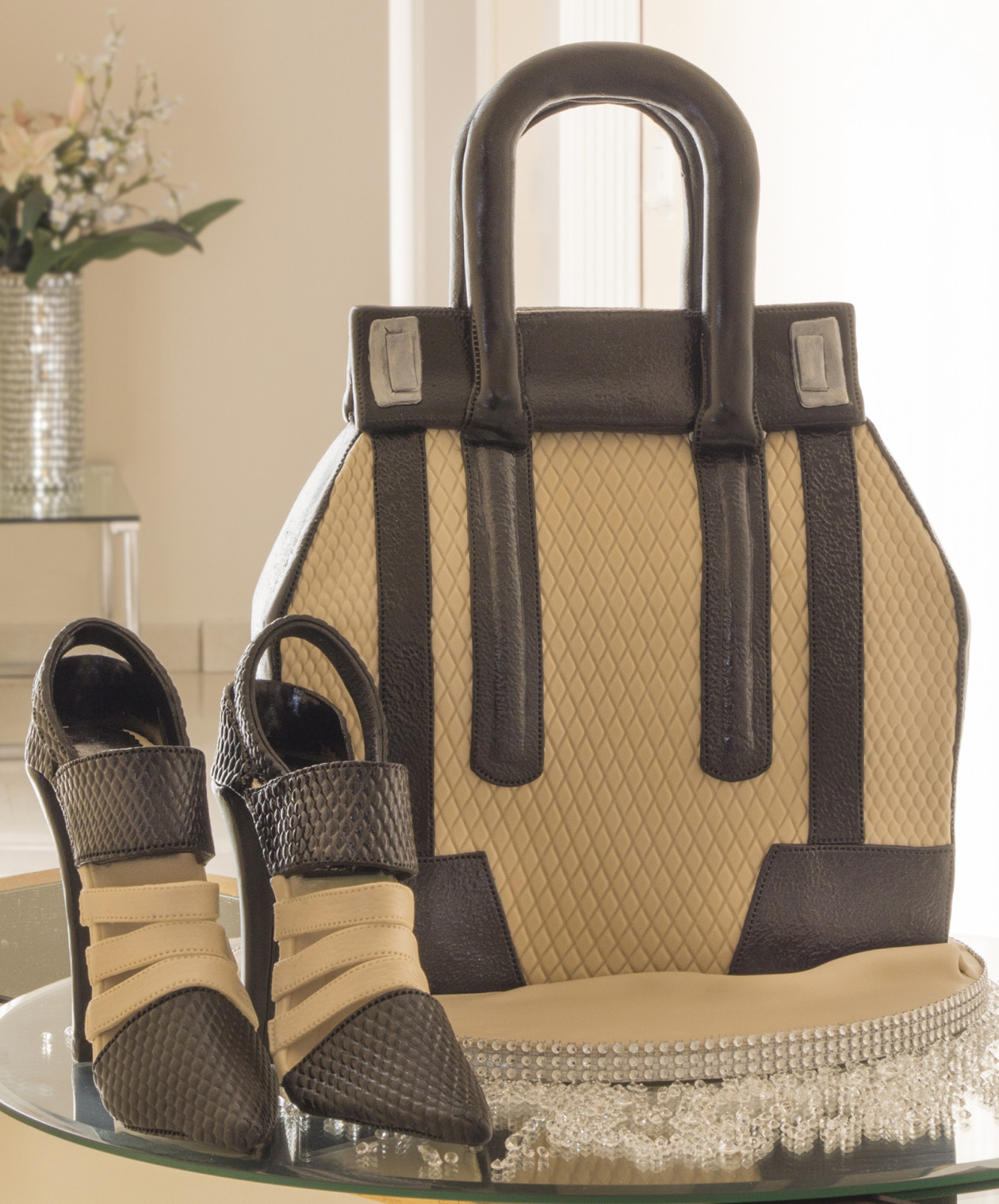 VANILLA SPONGE HANDBAG AND SHOE CAKE
HOW I STARTED MAKING LEATHER SHOES
Working from home started approximately ten years ago. I was offered redundancy on a number of occasions because the workplace was relocating. Eventually I welcomed the opportunity not knowing what my employment position would entail.
As time went along and after searching the internet for ideas, my interest was heading in the direction of cake! Daily viewing of cakes in a shop window encouraged me to bake a cake which was presented to a friend for her birthday. After sharing with friends and family several months later I was making cakes.
The specialist area of cake making development became a presentation of skills and techniques in the form of handbag and shoes as a result producing cakes of high quality and great design.
The next project was a development of a shoe kit which consisted of a video, patterns, step by step guide, cutters, shoe mould and a shoe kit box to complete the presentation.
With the majority of items already in place, it was just a case of making large quantities and updating into a workable project.
WHAT AM I DOING NOW
Up to date I am no longer making cakes and the shoe kit business has plateaued.
In August 2018 a colleague challenged me regarding, why continue making making sugar crafted shoe ornaments why not Leather shoes!
The next question was, what is your ultimate desire? At the time I was looking at shoemaking courses in a classroom based environment however had no idea where the funds was coming from. Within a few weeks the course was booked, and as a result I attended a ten day course on making Leather Shoes.
This course set my creative juices on a path of excitement, passion, hunger for learning more and researching which would lead to effectively making leather shoes from home.
The progress started with visiting Lineapelle Italy and Futurmoda Spain, Leather Accessories and Shoe Components Show. At both events It was great to engage with suppliers, shoemakers locally and internationally to especially learn, and build relationships.
The next stage of progression was to learn about the various tools and machinery that would ultimately lead to making leather handcrafted shoes from home.
I was also fortunate to access the shoemaking online course program by Sveta Kletina that would give technical ability to pattern make, cut and sew shoe uppers, last and complete various shoe design to an exceptional standard.
Whilst learning to make various shoe designs I had to be savvy, it was a case of multitasking on all other areas of development.
Within six months of progression, it was decided to locate a mentor to assist in the development of the brand along with completion of a collection of shoes and photography session. During this time the build of a website was in progression, the shoe pictures assisted in the completion - www.marciabrownfootwear.com.