WHAT DOES A HANDMADE SHOE DESIGN LOOK LIKE
05/07/20 11:36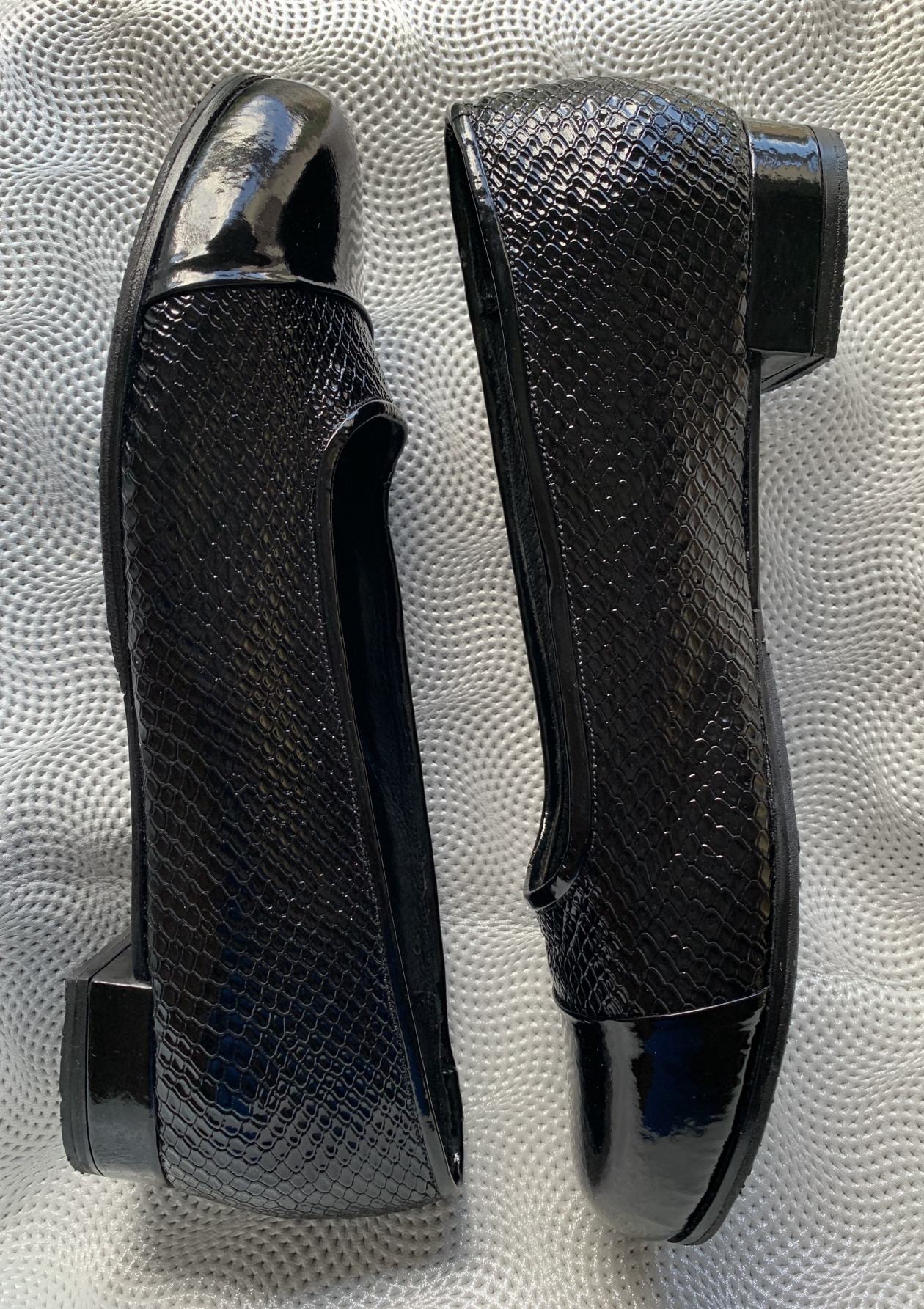 A great experience of a completed shoe was for a client who was celebrating her 90th birthday.
She had been a cakey friend for over ten years. We collaborated to make and decorate her 80th birthday cake.
This time she commissioned a 90th birthday cake and a pair of shoes and was persistent and excited throughout the process from start to finish.
The client communicated the design appropriate for the celebration and colours required to match her outfit.
She has challenging feet size 8.5 A (which translates into large and exceptionally narrow feet).
The most important component to assist the process was the last which is a mould of her feet. This transaction is a third party supplier and may take up to 2-3 weeks to be manufactured. After the arrival the shoemaking process started.
The design had already been decided hence pattern making, cutting, assembling and sewing was a smooth process. There were several fittings to ensure she was happy with all shoe components chosen and the fitting was to her satisfaction.
The design was a pair of flat ballet shoes made using two types of patent leather plain and textured.
The shoemaking process was on target for the up and coming event. The entire design and making of the upper part of the shoe was completed using my skillset. The final part the outer sole which required extra enforcement was finished by a Local Shoe Cobbler which was a collaboration to ensure completion to the highest standard. All components were supplies researched and specially chosen from Italy, Spain and the UK.
The Client was super happy with the customer care and especially the attention to detail delivered to support the experience throughout the process.